Buxton Images
Welcome to the stunning images section of our website. Here we aim to show off photographs our readers have sent into us and whether you are professional or an amateur, you could see your photographs featured here and dotted around the website. We aim to show the highest town in England off at its best and our images are all about evoking Buxton throughout all seasons the year. There are all weathers in the inclement
Peak District
climate and Buxton looks beautiful come rain or shine.
To capture the atmospheric clarity of the architecture, and the people who live here, is also our aim and because Buxton is such a wonderful place to visit, there is so much to see and do with landmarks around every corner.
If you are lucky enough to live here then we're sure you'll recognise the images we have been collecting and maybe you have some of your of them you would like to share? We will be constantly changing the images and updating the site information and unique photographs will bring Buxton Online to life. Capturing on camera the buildings, sights and sounds is what we want to achieve.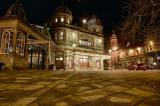 4 images, last one added on 16-Nov-2012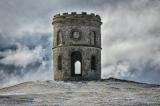 5 images, last one added on 12-Mar-2013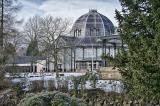 2 images, last one added on 12-Mar-2013